---
Close
Close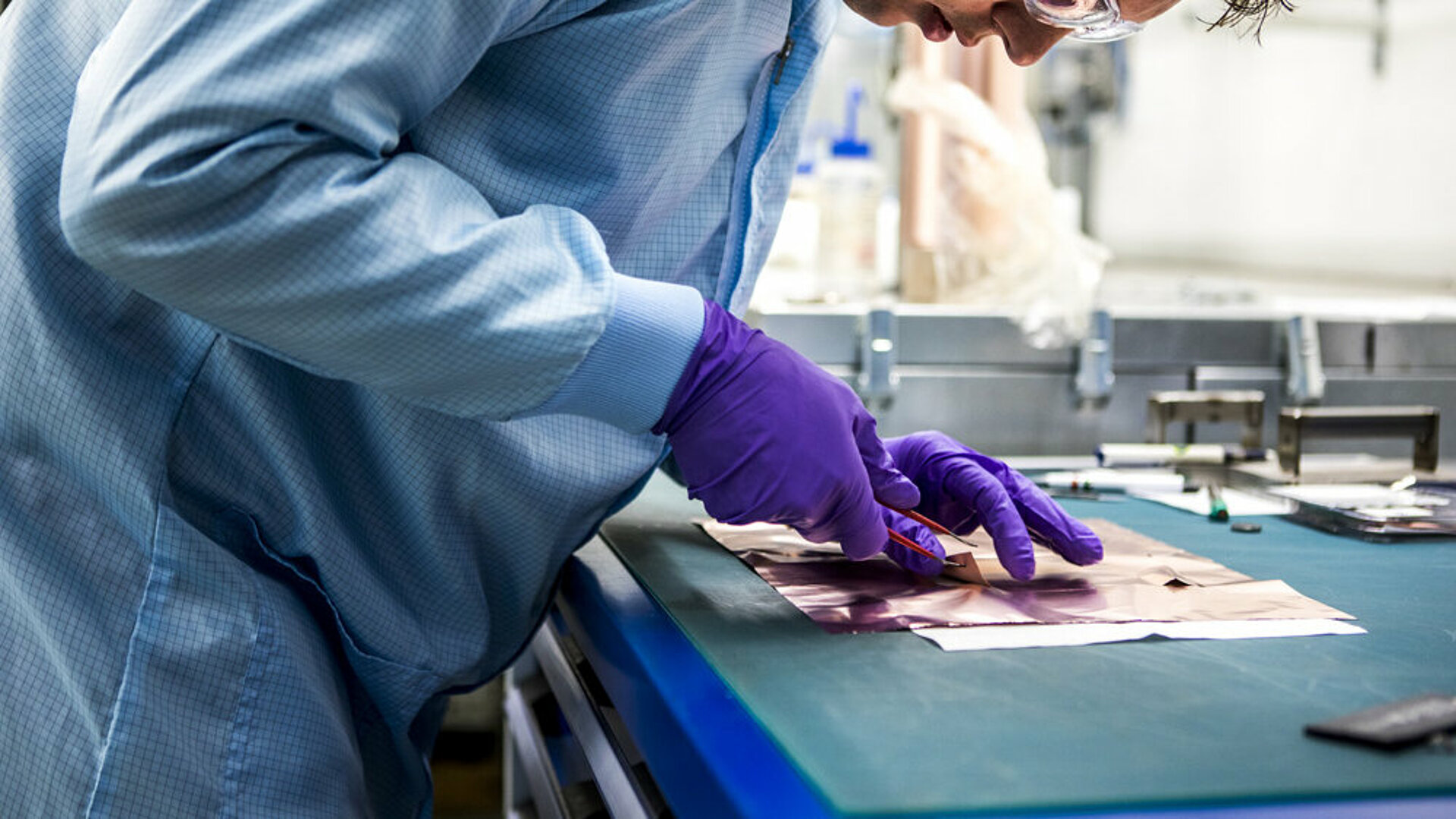 Sustainable battery components and production processes
No other European country has a chain of knowledge institutes (R&D) and companies with innovative next generation battery materials, the production technology and an end market. That is why the Battery Competence Center focuses on:
Developing new generation battery materials and cells.
Developing and testing production processes that allow for large-scale production of new materials.
The Netherlands, and Brainport Eindhoven in particular, has a lot of knowledge regarding thin film deposition technology (spatial Atomic Layer Deposition and Plasma Enhanced Chemical Vapor Deposition), silicon anode materials and 3D thin film solid state batteries. Several startups from the Netherlands are leading in the production of these next generation battery materials. Roll-to-roll volume production is crucial for the production process, but the existing production method combined with thin film deposition technologies cannot yet produce fast enough to be integrated into the regular process. The Battery Competence Center will focus on scaling up these new materials and production technologies.