---
Close
Close
Becoming the most sustainable shipbuilder in the world
Peter Rampen of Damen Shipyards, partner of the Battery Competence Center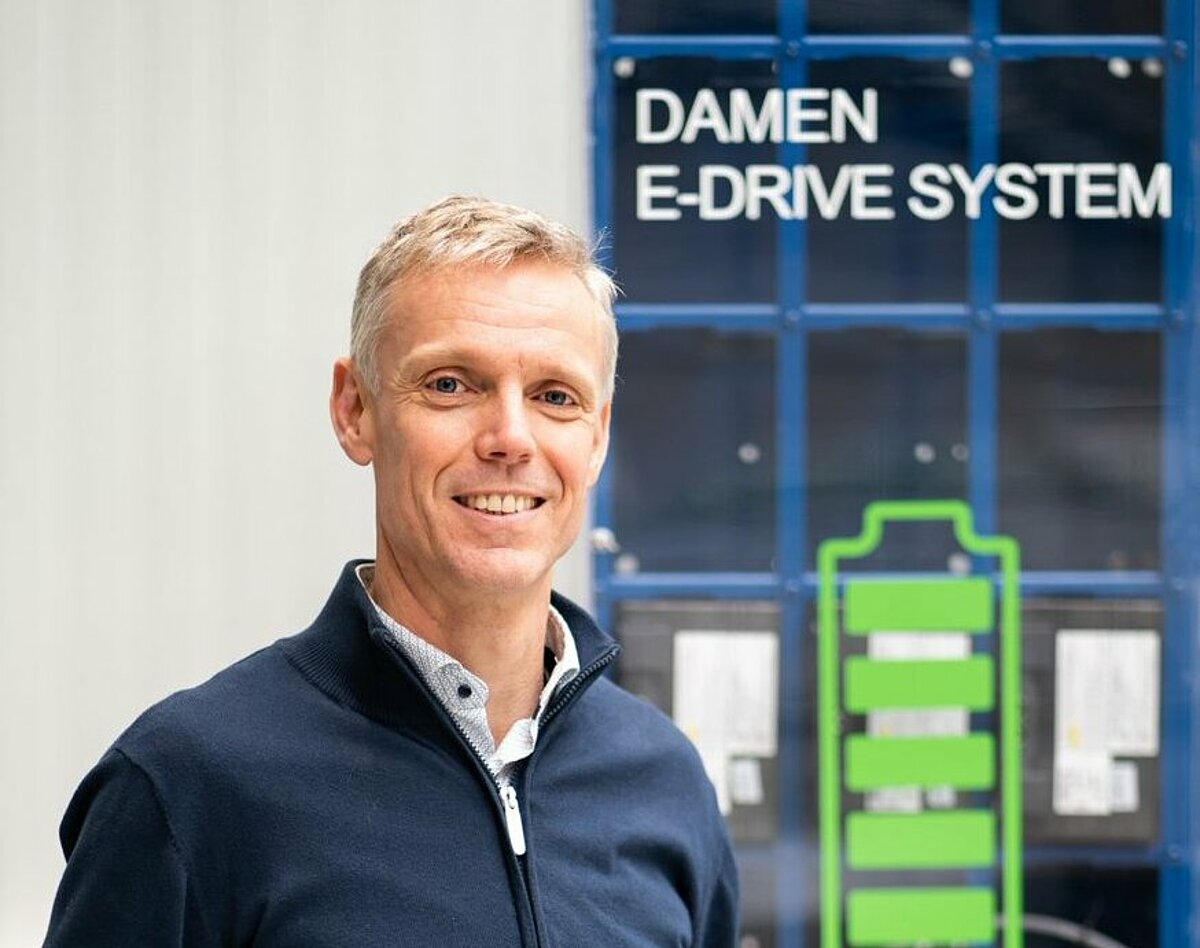 Please introduce yourself!
My name is Peter Rampen and I am Principal Research Engineer at Damen Shipyards. In this role, I focus on developing electrification technology and on the availability of battery technology. We are working closely together with knowledge institutes, universities and the industry. Moreover, we help various business units implement new battery technologies.
I studied Electrical Engineering at the Delft University of Technology and after graduation, I worked for almost twelve years at an electrical system integrator in the maritime sector. Now, I have already been working for Damen for almost seven years. I have always been interested in electric ships. In the early years, the energy on board was generated by diesel engines and the ships were propelled electrically. Today, there are many more hybrid and all-electric vessels. The electrification of this sector is in full swing.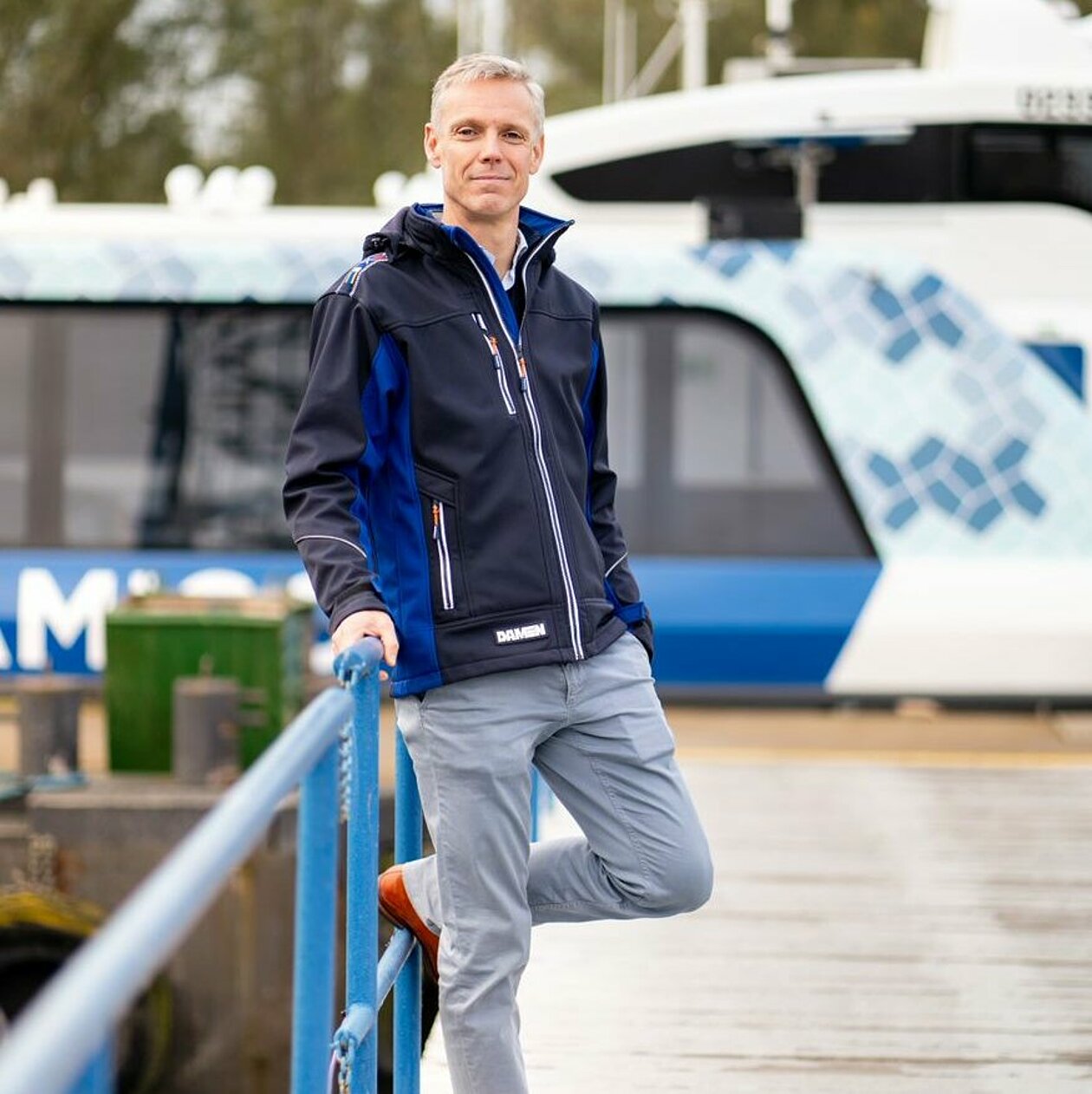 What does Damen do as part of the collaboration with the BCC and how are you involved?
Electrification is about the use of batteries. As one of the founding partners, Damen has been involved in the Battery Competence Center from the start. Jointly with the various industries and knowledge institutes within the BCC, we are looking for opportunities to create economies of scale and are sharing knowledge regarding battery technology. The vessels we are building are equipped with huge battery systems. By sharing knowledge, we learn for example how parties in the automotive industry are using their battery modules. We have started a research project, because the requirements for the shipping industry are so specific and strict. As part of that project, we are looking into ways to use the battery modules developed by DAF in vessels.
The shipping industry is a vulnerable sector in this respect, because batteries can catch fire. If a battery in a road vehicle catches fire, you pull the vehicle to the side of the road and get out. It is an entirely different matter when it comes to vessels; when at sea, a large fire is disastrous. That is why the requirements are more stringent and quite rightly so. Battery modules for the maritime sector must be limited in size. And if a module catches fire, the fire may not propagate to other parts of the ship. Therefore, modifications are needed to make battery systems suitable for use in the maritime sector.
Damen has a very diverse portfolio; from small workboats to large offshore utility vessels. And from small passenger ferries to large passenger ships, yachts and naval vessels. We are not only building seagoing vessels, but also vessels that are operated in and around ports. Batteries were first used in ferries and now other types of vessels are powered by batteries. Last year, for example, we developed an all-electric tugboat. Vessels operating in and around ports are particularly suitable for electrification, because they can be recharged regularly. In the future, more of the large seagoing and naval vessels will be equipped with hybrid power systems. By using battery packs, they can temporarily store energy to navigate silently. It also gives you the opportunity to navigate in and out of port electrically, to use the system more optimally.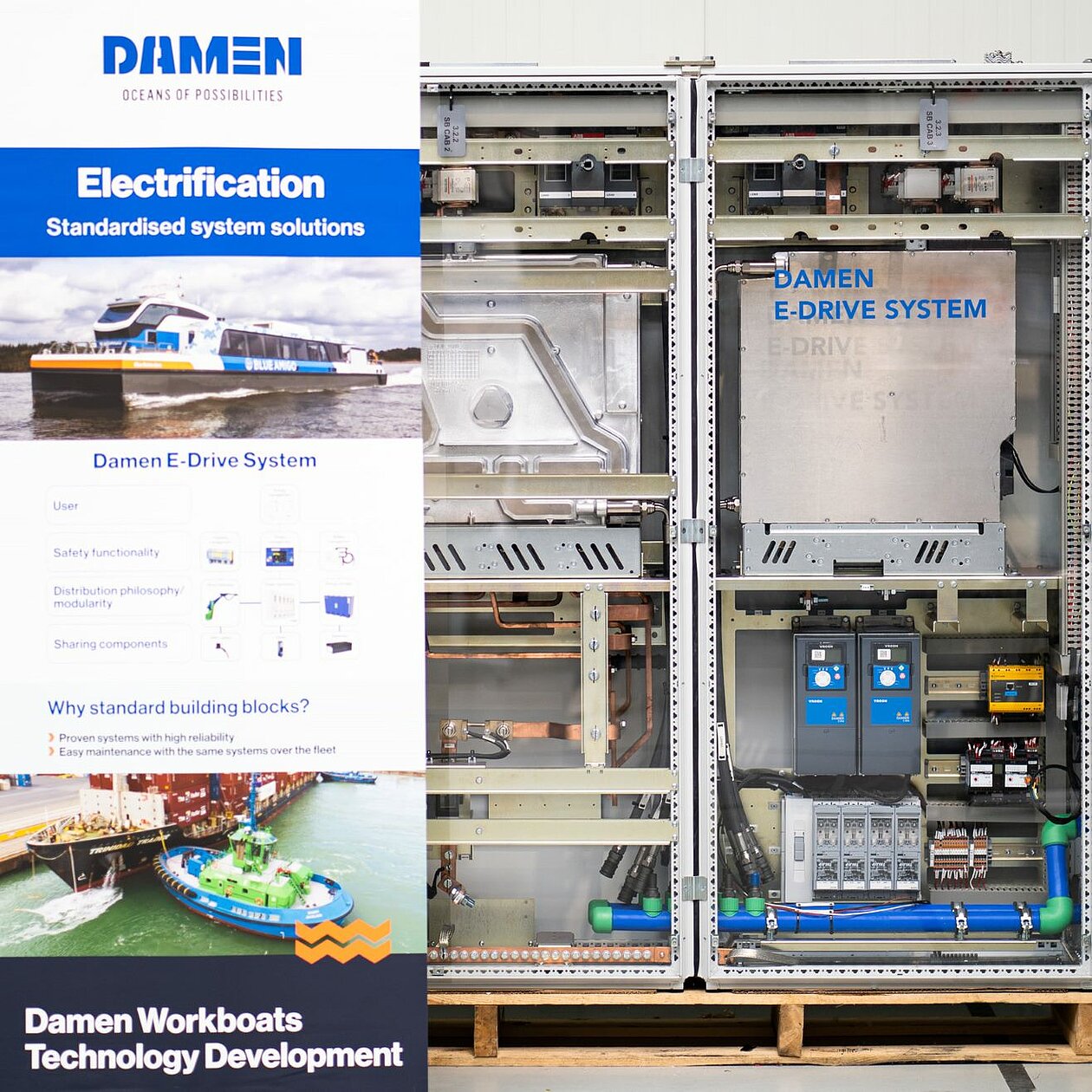 In what way is Damen helping to solve the global challenges?
Damen aims to be the most sustainable shipbuilder in the world. Not only with respect to our product, but also with respect to our way of working. For instance, we want to make sure all our shipyards are carbon neutral in the future. We want to make the entire company more sustainable and not only focus on reducing greenhouse gases. We are building our vessels in a more sustainable way, centered around recyclability and circularity. In addition, we are conducting a lot of research into alternative fuels such as e-fuels. Moreover, all our locations are equipped with solar panels.
In principle, the entire shipping industry should move towards zero emission of greenhouse gases. The goal of the IMO (International Maritime Organization) is to reduce emission at least 50%, but preferably 100% by 2050. Therefore, the current vessels must also be made suitable for battery technology.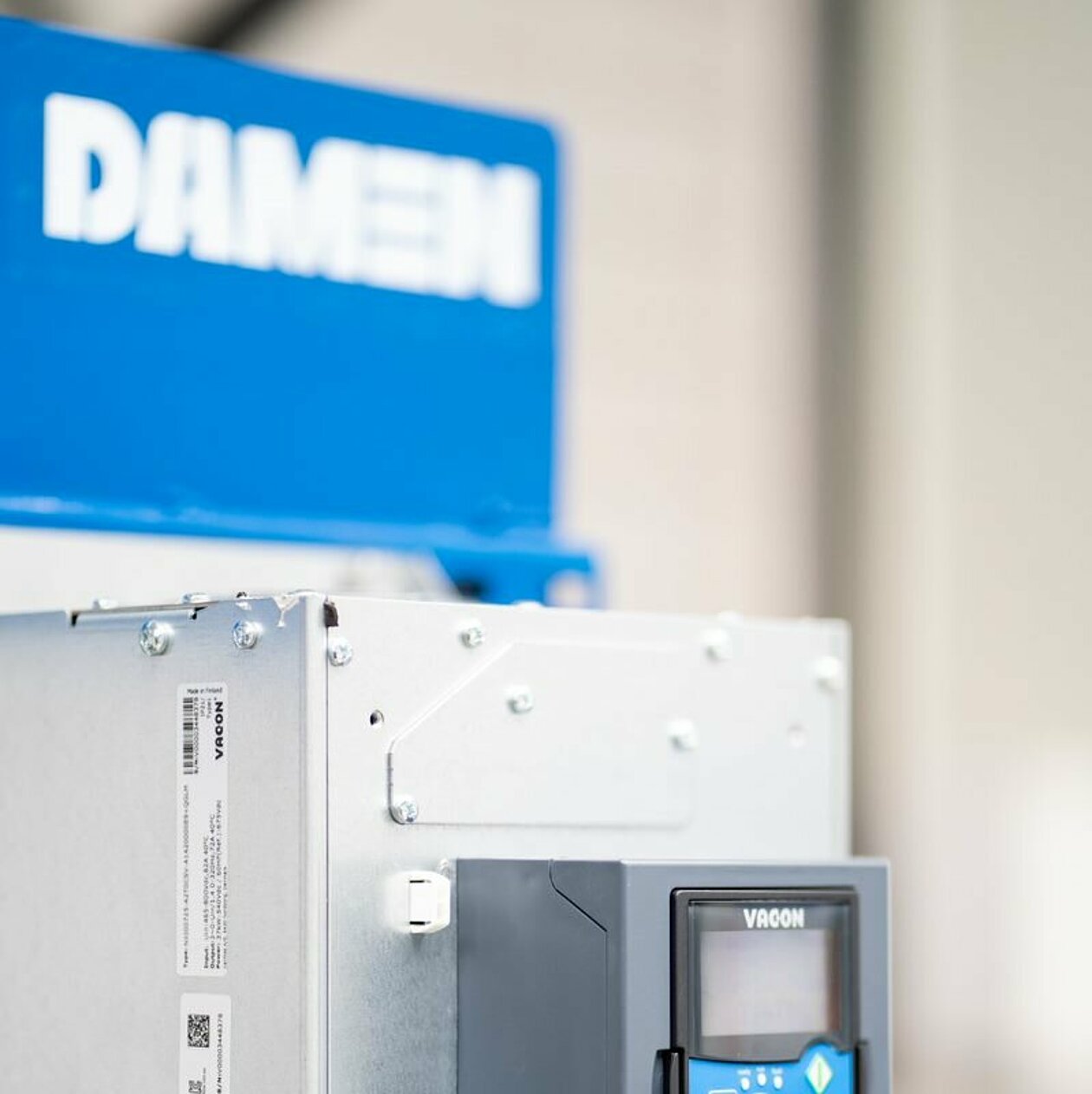 How will the innovations of the Battery Competence Center affect the Dutch citizens?
The goal of the BCC is to set up a national battery ecosystem and to help parties that focus on battery technology work together. We can learn from one another. Businesses and institutes active in this sector will certainly benefit and so will consumers. The BCC will enhance the competitive position of the Netherlands. Ensuring that jobs and high-quality work are retained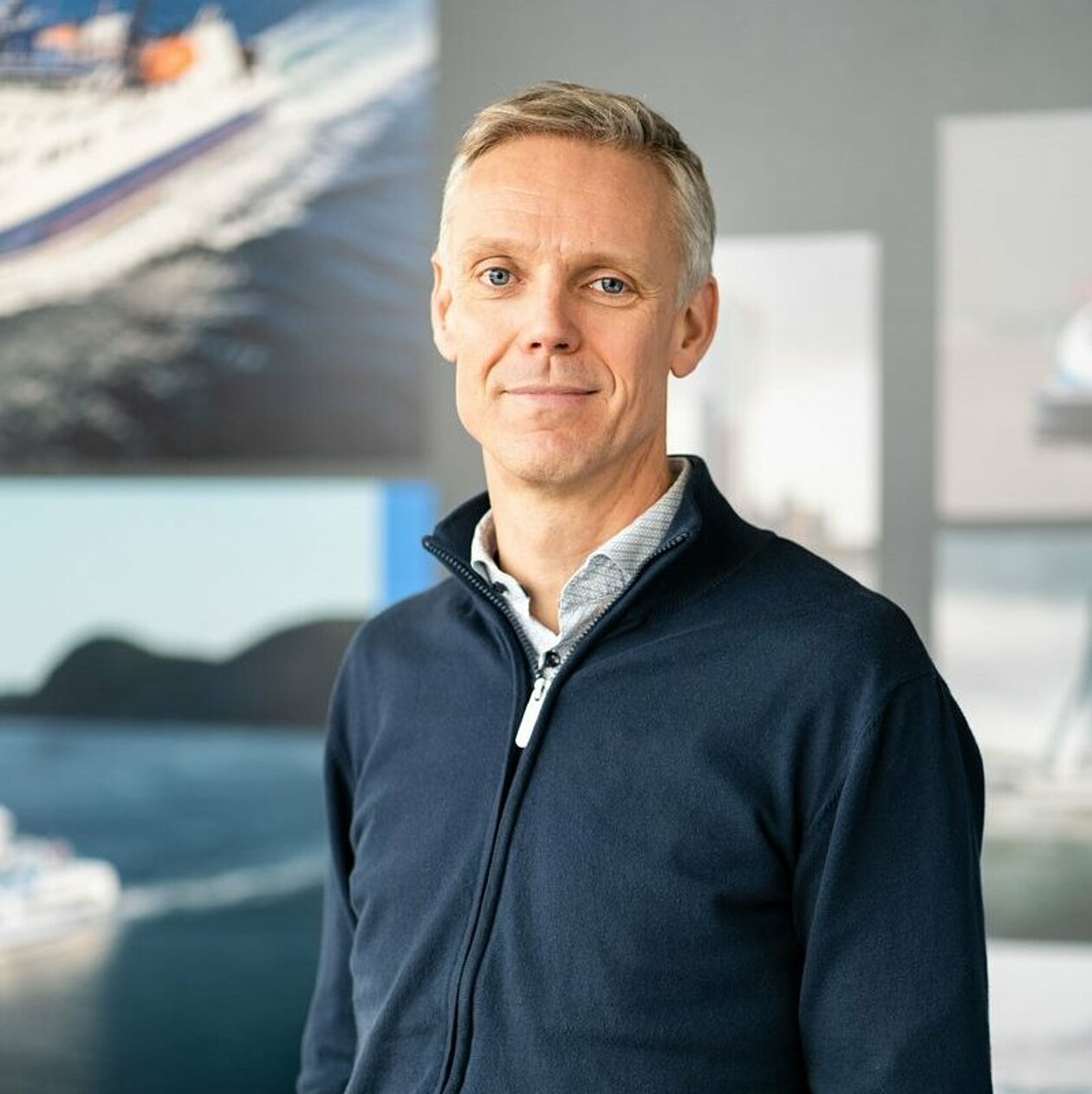 What parties do you want to work with to achieve success and what are the topics people can contact you for?
The shipping industry is the largest carrier in the world in terms of volume. Just not in terms of transport movements and quantities. You need a lot of trucks to transport the containers off a ship. Now, the maritime market is a niche, making us a less interesting market for mainstream battery suppliers.
That is why we are interested in parties that offer innovative solutions that can be used aboard a ship. The batteries for ships are still large, expensive and heavy. We are interested in innovations focused on making batteries cheaper and compacter. What we need in the future is a solution to recycle batteries after use. That is why we are interested in topics like second life and recyclability.